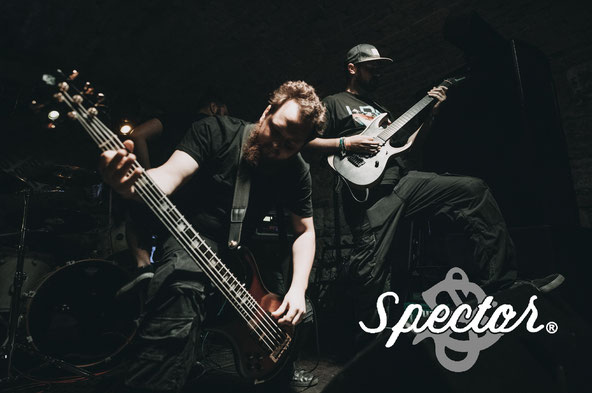 From the Beginning of CroworD, Lukas Rappitsch, CroworD's dear Bandleader and Bassist plays his rumbling Spector Euro 5LX. Now he and CroworD too, is proud to announce that Spector Basses list him as official Spector artist and endorser. 
Lukas' statement:
"Since I started playing the bass, all my heroes like Ian Hill, Rex Brown or Alex Webster always played Spector and I always adored their sounds. To own this dream instrument is something like an honour for me, but not as much as I can call myself official artist! They gave me a warm welcome in their family and I will definitly lay this bass never down!"  
If you're now interested in the art of Spector Basses visit their Homepage http://www.spectorbass.com/ and join us live to see this monster of a bass guitar.