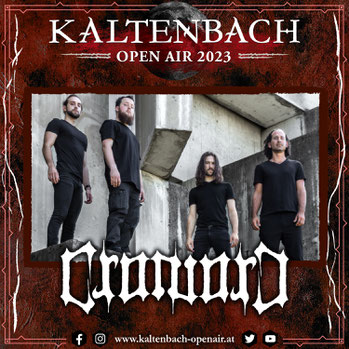 CroworD is honoured to be a part of Kaltenbachs' amazing line up in 2023! 
They will bring a brand new song for this special gig from their forthcoming album later this year and check out the rest of the lineup. it is a blast to be a part of it!
We will share the stage with acts like Benediction, Moonsorrow, Fleshgod Apocalypse, Rotting Christ, Fleshless, Warbringer and Shadows of Intent as well as friends like Ellende,  Interregnum and Under Destruction. 
Be sure to check your tickets today and get ready for the massive festival season this year!